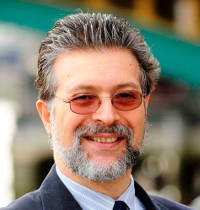 I met Professor Jeffrey Blum by chance in Limassol in the winter of 2017. Although our meeting was short, I was left with an impression that we had known each other for a long time. He has been in the shipping industry for 45 years, which is from even before I was born! I mentioned this to a friend of mine who had been his student at the World Maritime University.
He was full of admiration for Professor Blum and he also let me in on a little-known story of our mutual acquaintance.
On 10th April 1992, Professor Blum had just left his office in the Baltic Exchange in the City of London when he was severely injured by a car-bomb which the IRA (Irish Republican Army) had set off right outside that wonderful old building, which was very badly damaged and was finally pulled down in 2001 ~ in its place now stands one of London's most iconic new-age buildings- the Gherkin.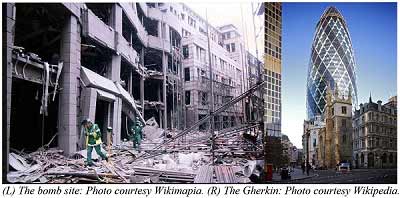 Three people died and ninety-two were injured in that bombing. He was in an induced coma for nine days until his major injuries could be repaired, including his right arm rebuilt and the removal of glass from his brain and skull cracked open.
With his will-power, he recovered quickly and was back on the job 5 months later. He is the fourth generation of a shipping family and has the experience of a ship owner, ship broker, commodities trader, charterer, arbitrator, expert witness and lecturer. Over the years, before and since that incident, he has taught many hundreds of maritime professionals since 1984 - some of them on the Lloyd's List top 100 most influential people in the shipping industry. I wish Professor Blum the best and that he continues his good work for many years to come. He is an inspiration and, in my definition, a Golden Stripes Leader.
References