Have you wondered what happens when things go wrong during the transport
when things go wrong during the transport
Have you wondered what happens when things go wrong during the transport, such as when a shipment of televisions is received in damaged condition, a container of cigarettes is stolen, or, an important shipment of prawns is received a week too late for the local market? Well, this is what this book is all about!
In the modern global economy, finished and semi-finished products are transported in large volumes across the globe. Things do go wrong during such transport; then what recourse does the cargo owner have? How much loss will be made good by the insurers and under which convention? Where to sue? How much is the carrier liable for? With multiple modes of transport and different carriers, the questions of liability become very complex to determine. This translates into increased insurance and litigation costs, estimated at 500 million euros per year in Europe alone.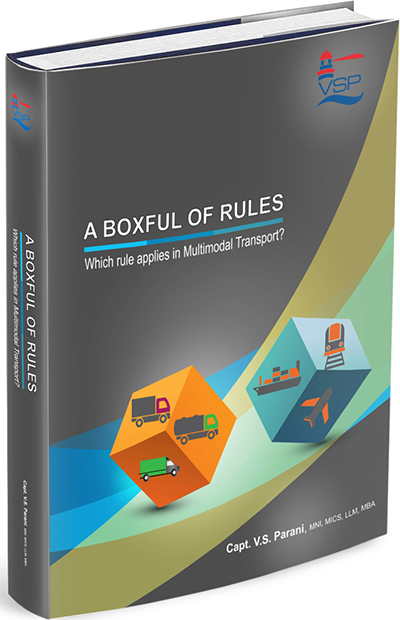 Boxful of Rules is a legal critique of current multimodal transport laws.
With the inclusion of case studies, illustrations, and my natural easy style, the book is good reading for anyone interested in the subject.
As I researched, it became clear that many practitioners of multimodal transport are also perplexed by this situation but reluctantly accepted the status quo. Digging deeper, I came to realise that the persons most affected by the legal situation are the end-users who ultimately paid the cost of such inefficiency.
This book is my attempt at understanding the complexity of multimodal transport laws. The book is widely researched and includes a commentary on the legal situation in Europe, as well as an analysis of the situation in the U.S.A. and other major shipping centres around the world. Currently available books or scholarly articles look at one aspect of the multimodal transport law or tend to focus heavily on one area, the European situation for example.  
The book is for transport operators, shippers, consignees and students of logistics and multimodal transport law.
Email the author for a free copy of the book.