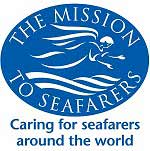 Around the world, The Mission to Seafarers provides help and support to the 1.6 million men and women who face danger every day to keep our global economy afloat.
When I joined sea as a deck cadet, I was paid a stipend equivalent to 50 US dollars a month. But then, I was 17 years old and fresh out of school. My food and boarding were free on the ship.
At that time, the rumour was that the company was going to close down, and we would not be able to complete our sea-time required for cadetship. So I made a decision to complete it all at one go - almost 37 months onboard, without returning home on leave. That way, I could appear for my third mate's exams and start earn a proper living. I joined my first ship as a boy, and returned home a man.
The 3 long years away from home were not easy. It was an old ship with a lot of work. We had to buy our own overalls and shoes. Hand-gloves were in short supply. We worked long days and nights. When we went to rest, it wasn't easy either- there was no air-conditioning. No washing machines for our soiled overalls either. When we called ports in the Middle-East, we strung hammocks on the boat deck to escape the sauna like heat in the accommodation.
Our ship would call ports in almost all corners of the globe. It was a relief after weeks of sailing. Fascinating places, rich in culture, and friendly people - though we didn't have enough money to explore and experience it all. But we had one place we could always feel at home, no matter where we went- The Mission to Seafarers.
We would go there for a couple of hours, write and post letters home (no internet those days, nor did we have money to make phone calls). We would have a drink, read some books, play a game of pool and relax a while before heading back to our duties on the ship. We would be greeted with love and kindness by the staff and chaplain of the Mission, no matter which part of the world. These trips helped ease the physical, mental, and emotional fatigue that we felt at times during our stay onboard, especially if we had been through days of sailing in stormy weather.
Even though later in my career, I was earning enough to get a taxi ride to town, I always stopped by and spent some time at the Mission. Now there is free wi-fi available, and I still see seafarers taking a welcome break from the ship. I can see the Mission to Seafarers continuing their 180 year tradition of leading with love. The Mission to Seafarers strives to meet the needs of all seafarers and their families, irrespective of faith or cultural background. Their simple mission is to care for the shipping industry's most important asset: its people.
In 2017, I published Golden Stripes- Leadership on the High Seas. It's the world's first book on leadership by a merchant-mariner, specifically for mariners. It has stories, tools, and strategies for seafarers to stay safe and succeed at sea. On the back cover, and in the acknowledgement section of my book, you will read my acknowledgement to the Mission to Seafarers. Now you know the story.
Soon after the book was published, I met with Chaplain Ken Wiseman at the Limassol Mission to Seafarers to present to him a copy of my book. I am also donating one copy of Golden Stripes for the library of each Mission centre around the world.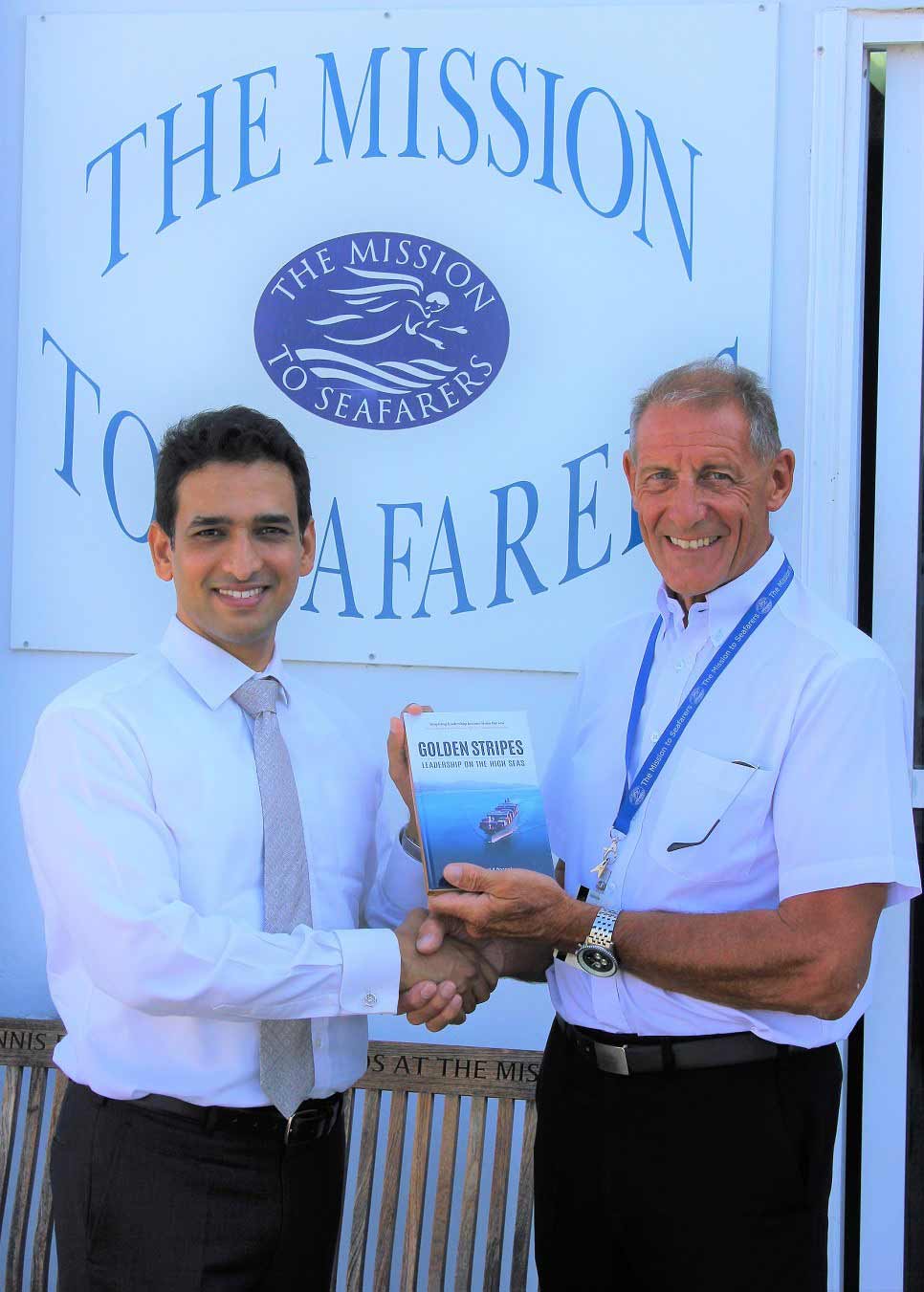 I hope that someone like me, like I was twenty-seven years ago has a moment of love and peace when he sips his drink and reads my book at the Mission.
Link: 
Amazon link for Golden Stripes- Leadership on the High Seas. Every purchase of Golden Stripes helps sustain support for The Misson to Seafarers.