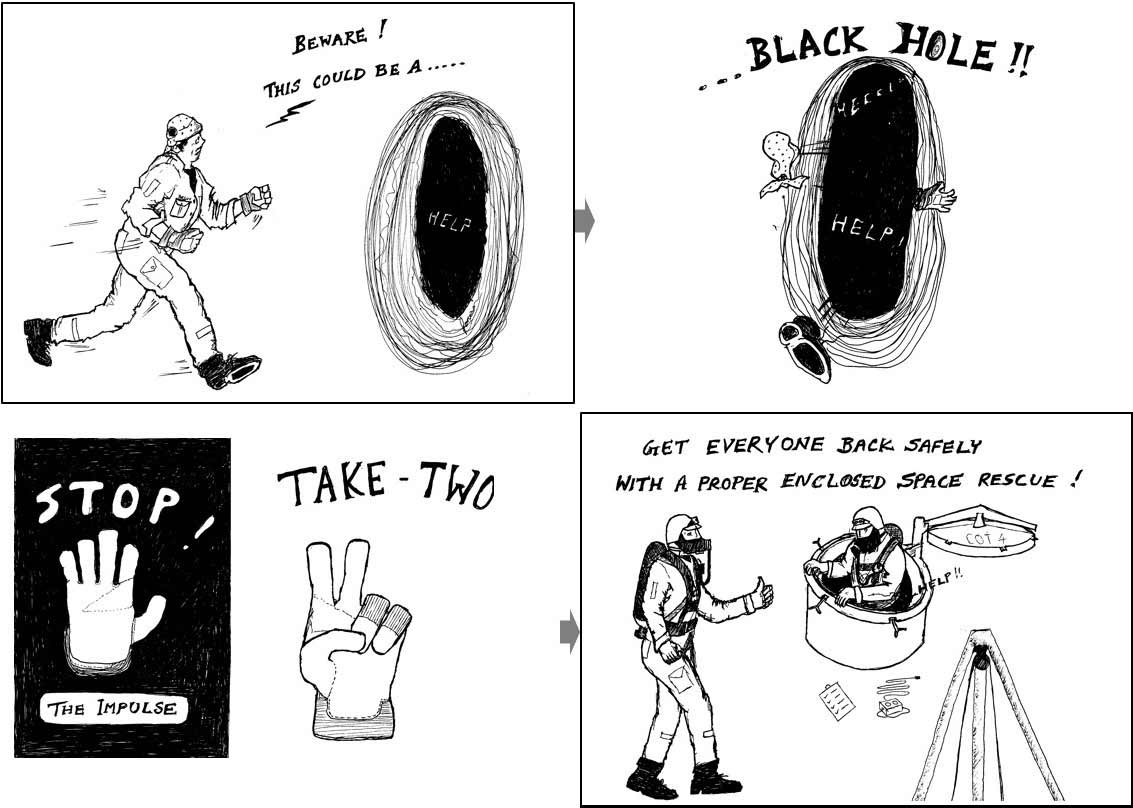 For this post, I chose to make this blog post an illustrated strip.
Inspired by Frank Miller and the recent imaging of the Black Hole. Motivated by recurring enclosed space fatalities, sometimes multiple fatalities due to failed enclosed space rescue.
Even if you're a Guardian of the Galaxy, you got to avoid the Black Hole.
Some good videos on enclosed-space entry can be found here and here.
The Standard P&I Club guide for Masters on enclosed spaces can be found in this link.